Discover the Benefits of Cooking with Freshly Extracted Oil

TC-02 Oil Machine

Prioritize Health with Natural and Organic Foods - Made Easy with Mini Oil Machines.

Elevate Your Cooking with Freshly Ground Masalas

100gm Masala Grinder

Enjoy Aromatic Flavors by Grinding Spices at Home - Convenient with Masala Grinders.

Elegant Leaf Box Type Flour Mill, Designer and Healthy Choice

Flour Mill Box type Elegant Leaf

Make fresh at home and keep Your family healthy With designer flour mills
About Us
In 2019, Imperium Ventures began producing fully automatic Oil Machines for home use and other electronic kitchen appliances. The firm is reputed for its quality, durability and customer support. We constantly improvise ourselves to give healthy life style which is affordable and environment friendly.
Imperium kitchen appliances are made of food grade stainless steel, considering health and hygiene as its first priority. Our constant efforts to meet our customers necessities, leads us to develop and market new products with innovative technologies. We serve our customers with utmost satisfaction, following our after sales service mission.
Top Selling
Products
2300W Multi-functional Food-Grade Stainless Steel Masala Grinder

Masala Grinder – 2300 watts

Multi-functional grinders made of food-grade stainless steel to grind from any spice to any grain into fine powder at 50-300 mesh.

Stainless Steel Stone Flour Mill for Fresh Flour at Home

Shakti stone Aata Maker– 1.37 HP

Stainless steel stone flour mill to process your flour at home with easy operational technology and attractive tabletop design.
Products
Category
Transform Your Cooking with Our Range of High-Quality Products.
Temperature Controller Machine – 650 Watt
Get the Best Quality Oil with the 600W Temperature Controller Oil Maker Machine. This machine is made of food-grade stainless steel and is capable of producing 4-8 KG/Hr of oil. The 600W motor and 220V voltage make this machine a powerful and efficient option for all your oil making needs. With the added convenience of a temperature controller, you can be sure that your oil is being produced at the perfect temperature. The machine is also built to last, with a 1 Year Electric Parts Warranty and 1.5 Years Motor Warranty. Weighing only 13kg and with dimensions of 460 × 240 × 190 mm, this oil maker machine is both compact and easy to use
₹ 18,499 Starting From
View More
My Presents
Logo
Kitchen appliances have become an essential part of our lives and we have simplified your shopping experience. Imperium Kitchen Appliances are available on online shopping portals like Flipkart and Amazon, you can now purchase all the kitchen appliances online. We have the most advanced products in our kitchen appliances range. You can buy them at the best prices and enjoy their features along with fast delivery of your order to your doorstep.
We offer exclusive deals, discounts and offers on all our products from time to time.
Book a Demo Today to Experience the Quality and Efficiency of Our Products!
Book Now
Blog
Discover Valuable Tips and Information with Our Blog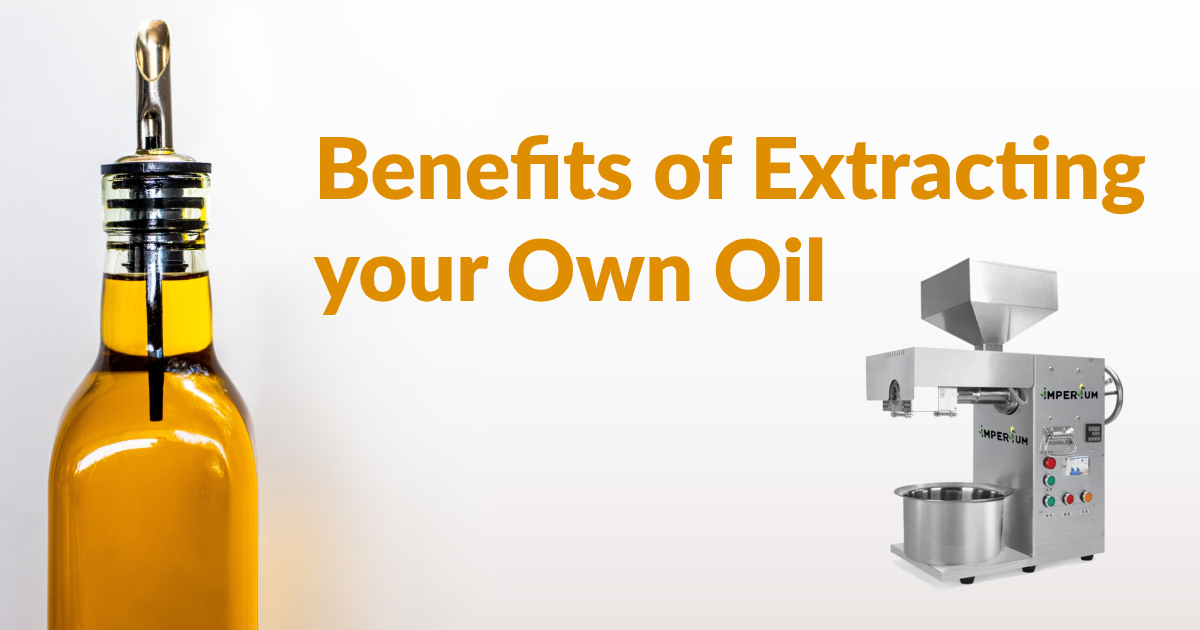 16 Oct 2020
Benefits of Extracting your Own Oil
Using an oil press to make your own oils has many advantages, with the most important being that you know exactly what is in the oil. By pressing your own oils you are completely in control of what goes into your oil. Make pure oil with no preservatives and without alterations to the chemical structure.
Read More
Latest Posts
Best Oil Milling Machine for Home
08 Sep 2021
What Our
Client Says
Believe in health, believe in us
Our
Partner
OUR AUTHENTICITY/OUR CERTIFICATION JOURNEY/TRUST BUILDERS
Free Delivery
Onwards $78
Positive Feedback
90% satisfied customer
Easy Returns
10 Days policy
Payment
secure payment gateway
24/7
online supports